&nbsp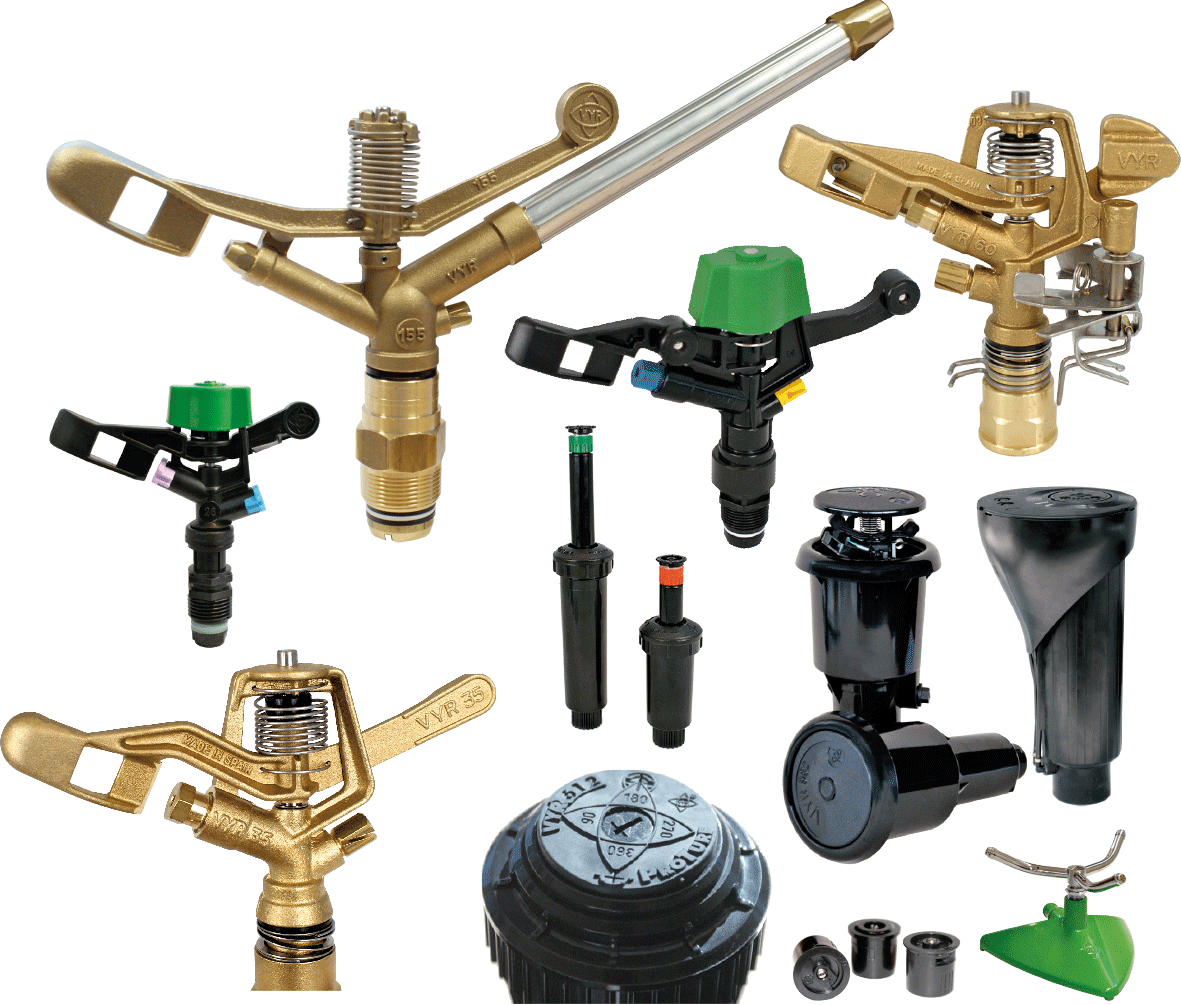 Efficiency and durability makes our brand VYR® an indispensable tool when it comes to water your plants, while providing energy savings with increased productivity and improved performance on your agriculture farms, gardens and ladscaping, sport field and golf, or industry.
---
Never before irrigation control was that easy!
More
Irrigation Control Systems
More
---
Product of the Month
The new sprinkler VYR-4000 ROTEC is a rotating low pressure sprinkler with outlet 3/4 "male. Designed with silicon brake technology offers an incredible performance. It features a double and single interchangeable nozzles and plates. It also has an adjustment system for the rotational speed with an adjustable two-speed motor. This sprinkler is a model of low-medium flow and low pressure suitable for agriculture farms, nurseries, and mining industry with coverage up to 15 meters between sides and heads .
More
---
---
Discover the wide range of products available in our VYR catalogs for agriculture, gardening and turf, sport & golf, and industry.